Calculus cleaning, dental sandblasting , Teeth whitening
Refreshing your teeth today is very easy and affordable with professional dental treatments.
Do you crave for white and healthy teeth?
Pearly white and shining teeth open many doors and bring back your self-confidence. There are many tools for whitening at home (various kinds of toothpaste, creams, powders), but in most cases, the result isn't satisfying so the clients turn to dentists to use professional methods and make the tone from 5 to 8 shades lighter.
Here at Dental centre Ostojić, we use Laser Epic 10 for whitening. It uses a semiconductor diode as the source of laser light within the infra-red domain of the light spectrum and through a flexible conductor, the dentist can reach all oral cavity areas, depending on the procedure being performed. Single-use attachments guarantee a sterile procedure environment. This method achieves faster and wanted results already after the second visit.
Everyone should put a dental check-up in their calendar once a year. Calculus cleaning and dental sandblasting enable the removal of deposited calculus and solve the discolouration of the tooth dentine caused by consuming coffee, carbonated beverages and smoking. Here at Dental centre Ostojić, we offer a so-called small cleaning package, that besides cleaning the calculus and dental sandblasting also offers a treatment with a diode Biolase laser which enables the disinfection of the gingival sulcus – the space between the gum and tooth, a completely painless treatment without bleeding. Choosing this small cleaning package will allow you to have a more long-lasting result and a perfect refreshment of the oral cavity!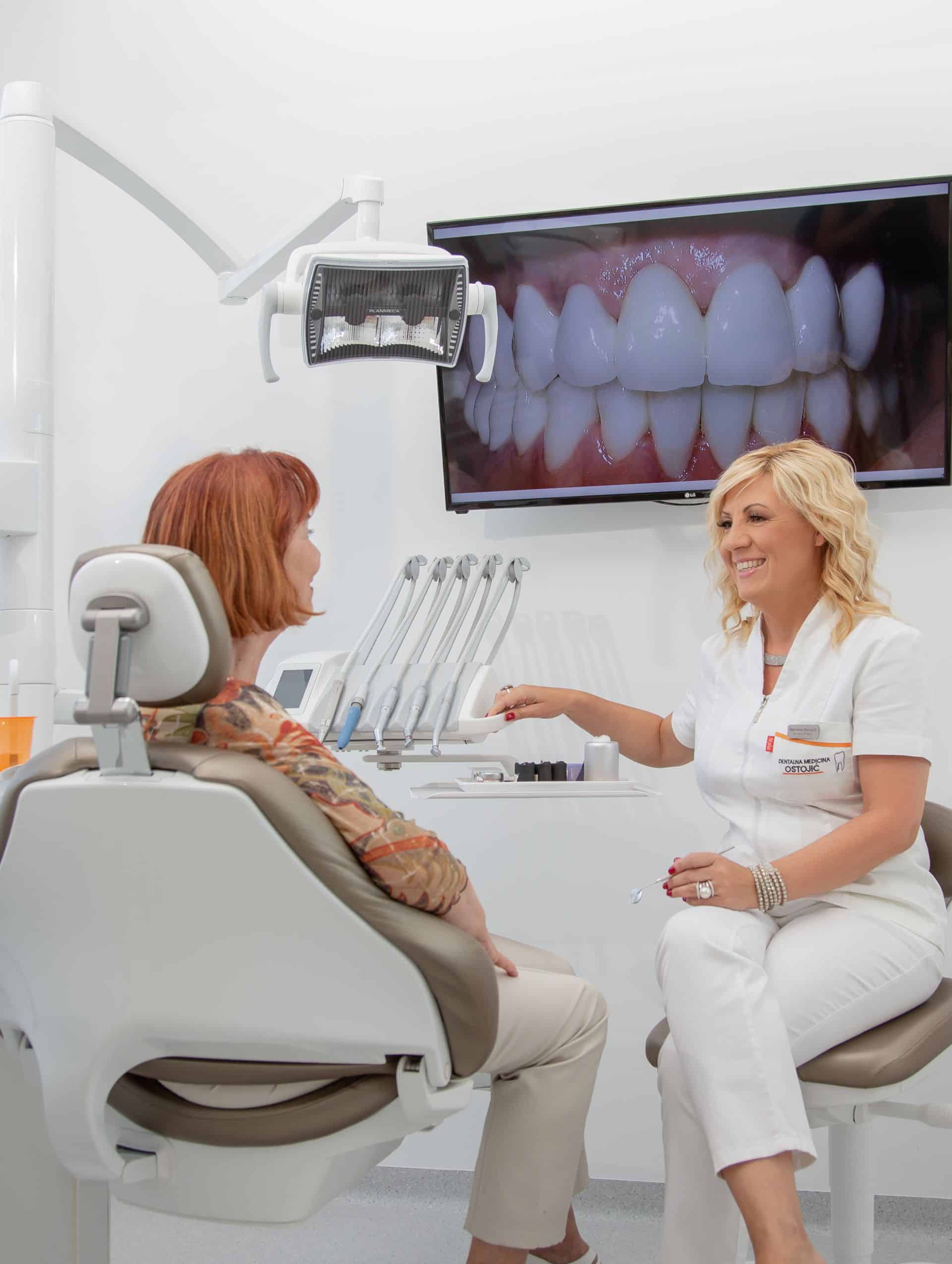 360° virtual tour
Visit our clinic with a virtual walk
Looking for more information?
Visit us directly at our address or contact us by email or phone