Dental bridges
Whether they are made out of ceramic fused metal, zircon or other materials, dental bridges are a combination of two or more crowns
Whether they are made out of ceramic fused metal, zircon or other materials, dental bridges are a combination of two or more crowns, as the case that needs to be solved may be. Whether they are for bite correction, cosmetic overbite corrections or teeth prosthetic replacements, dental bridges are a long-term and cheaper solution than, e.g., dental implants. They are also an excellent alternative to a fixed solution for all patients that cannot have or don't want dental implants.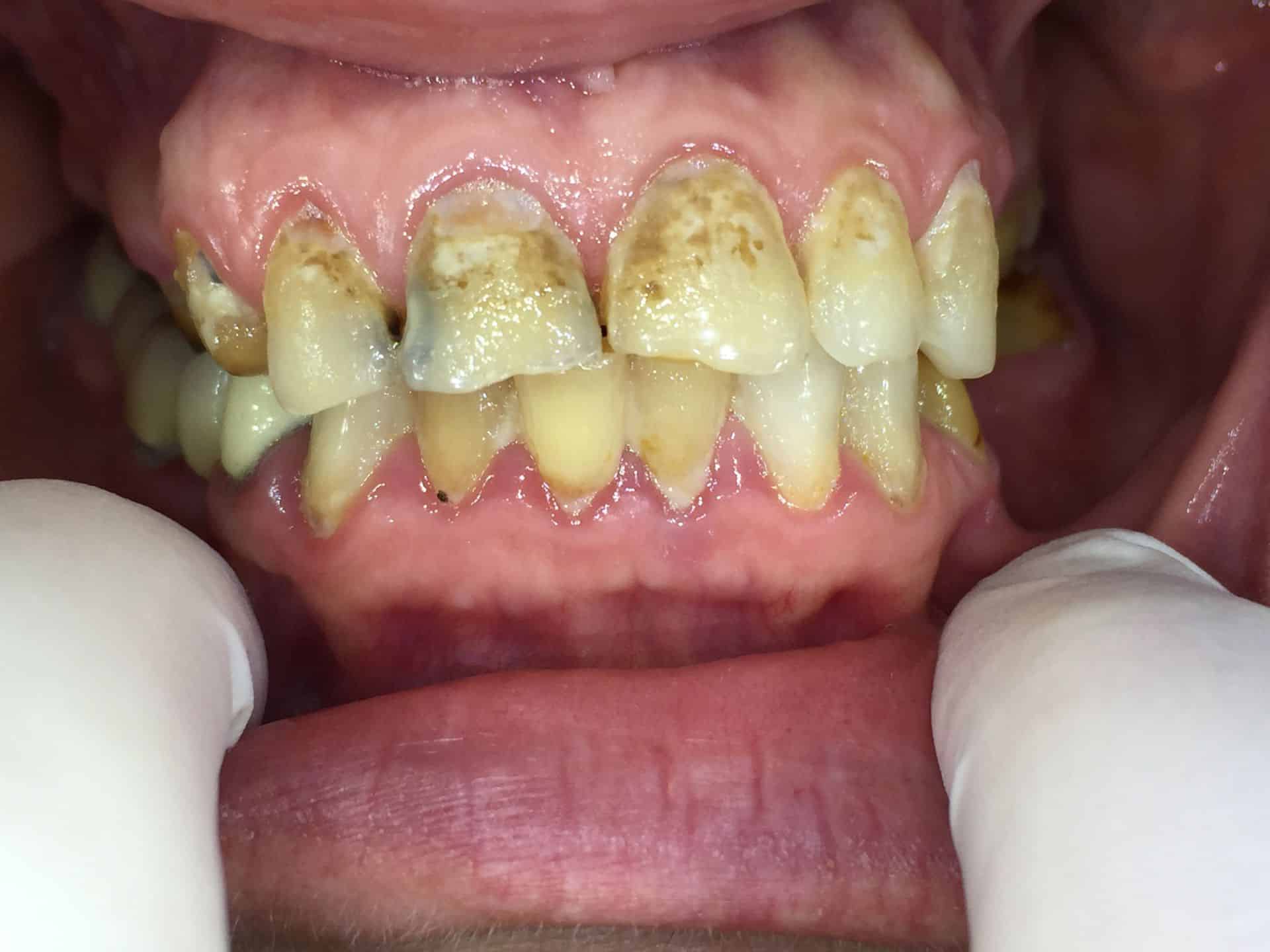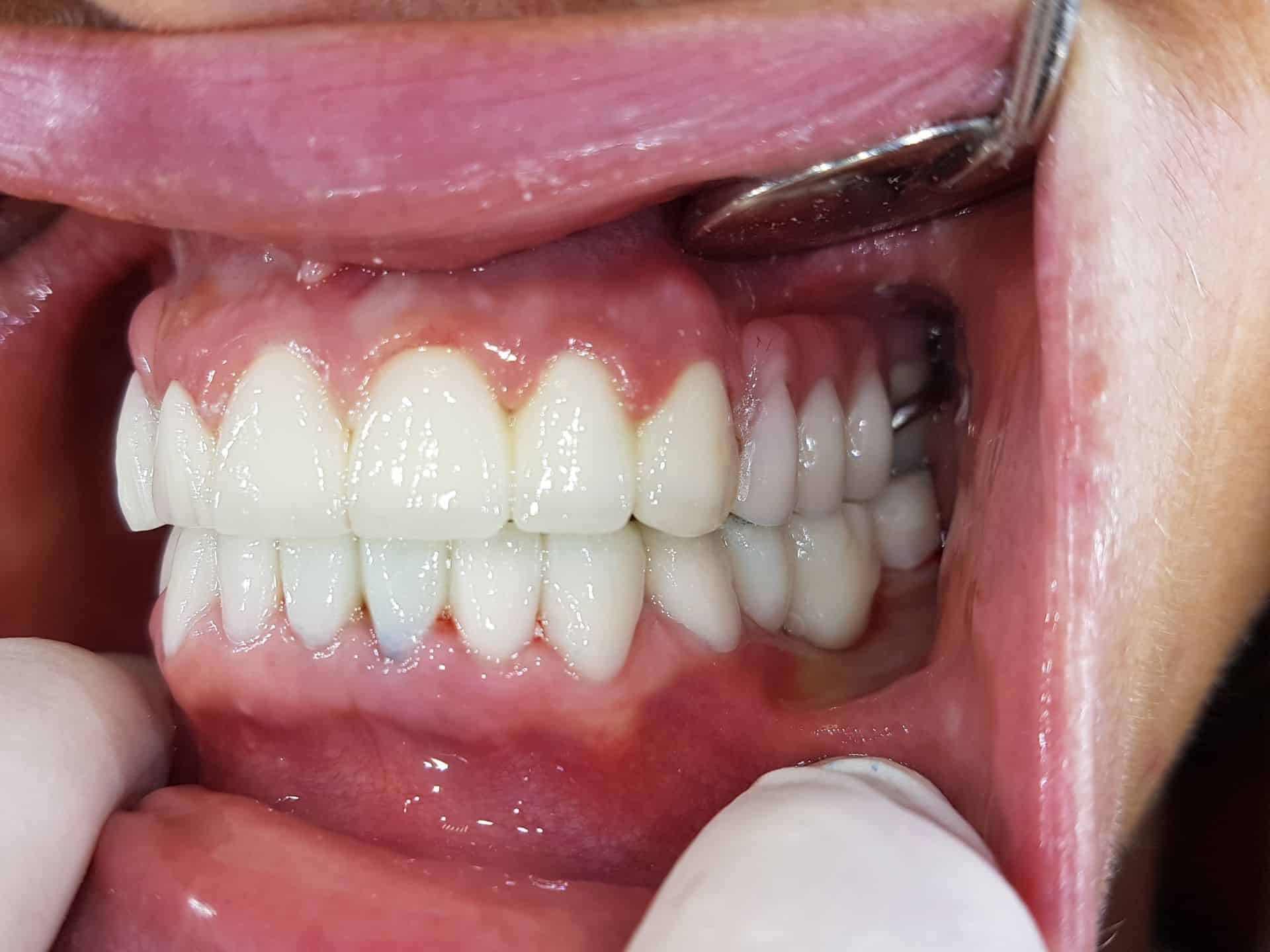 Ceramic fused metal crown bridges
Ceramic fused metal crowns – metal base is made out of chromium, cobalt and nickel, while in case of a patient being allergic to nickel, it is excluded from the base. Long-lasting, durable and most affordable, they are a solution even for the most demanding of cases. The only downside of ceramic fused metal crowns are black edges which can appear after a while and are caused by gum withdrawal, therefore, if a patient can afford a larger financial expense, he can always choose the ceramic fused zircon crowns as an alternative and thus avoid this small aesthetic flaw. The way to perfectly reconstruct a damaged tooth, or several of them, is a three-step way; first, we take a dental impression and send it to our laboratory. At our next appointment, one or two days after taking the dental impression, we try out the metal base and how it adheres to the shaped tooth and we choose the appropriate colour. The third appointment is the penultimate try-out where we, once again,control if a certain colour fits and if there are any cosmetic modifications that should be corrected and after a mere 2 – 3 hours we get the final product, which is then finalised. In case of one crown that is to be placed in the lateral areas, that procedure is much faster and the finalised crown or bridge, consisting of a smaller number of components, is made in just two appointments.
Ceramic fused zircon crown bridges
Ceramic fused zircon crowns – the base of the crown is completely made out of zircon, which belongs to the gemstone group. Its white interior enables long-term aesthetics for the patients, hence with the passing of years and gum withdrawal, the black rim, visible on the ceramic fused metal crowns, does not appear. Ceramic fused zircon crowns are translucent and do an incredible job in imitating the natural white tooth colour. They are more expensive, but they are also an infallible investment in the future. The procedure of making a crown is similar to the ceramic fused metal ones, the only difference being the second try-out where zircon is tried out, instead of metal, i.e., the base of the crown.
Full ceramic or EMAX crown bridges
Full ceramic or EMAX crowns – complete 100% ceramics is one of highly aesthetic solutions. Completely transparent and airy, they enable you to have that perfect Hollywood smile. EAX crowns are high-quality dental caps, they are the most expensive, but the aesthetics that can be achieved by using them are immeasurable. Emax is not recommended to patients with great discolouration, treated and upgraded teeth, because the shaped discoloured tooth can be seen beneath such a transparent crown, therefore compromising the entire desired aesthetics.
360° virtual tour
Visit our clinic with a virtual walk
Looking for more information?
Visit us directly at our address or contact us by email or phone