Do you have painful purulent inflammation of the wisdom tooth?
Patients who have major constant or intermittent pain in the posterior (lateral) jaw area caused by possible eruption of the eight (wisdom teeth) are advised to contact us as soon as possible to determine whether an alveotomy (wisdom tooth extraction) requires oral surgery.
If the wisdom teeth activate and cause their growth to move the tooth row or grow in a bad direction, causing unbearable pain, constant or temporary, a specialist examination should be performed as soon as possible and the wisdom teeth removed as soon as possible.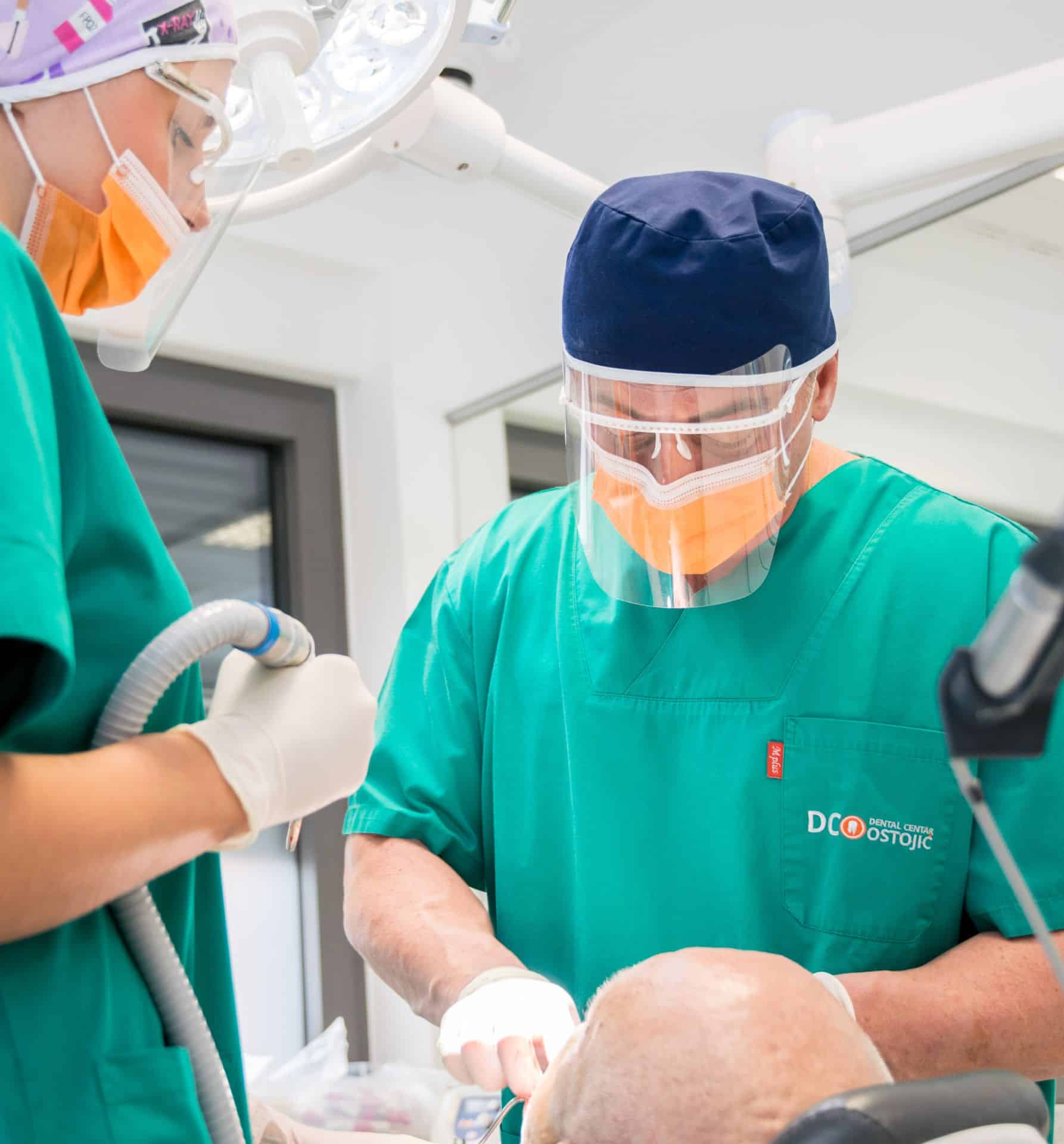 Wisdom teeth extraction or alveotomy
Wisdom teeth extraction or alveotomy is a branch of oral surgery necessary to remove the wisdom tooth which causes pain, inflammations and possible squeezing of other teeth in the front in patients as a result of its abnormal growth. The procedure itself (whether it is surgical or not) is completely painless and postoperative recovery is very individual. There are patients who feel pain, there is a possibility of swellings and unease, so it is impossible to prejudge the patient's condition after the procedure itself. If an oral surgeon determines an antibiotic treatment, the patient receives an antibiotic, he should put ice during the day, eat cold, mushy and soft food and normally, the pain disappears within 3 – 4 days. There is also a possibility of elevated body temperature. Whether the wisdom tooth should be removed or not is left to the discretion of the dentist on call and they are surgically removed only when there's a clear indication for it.
360° virtual tour
Visit our clinic with a virtual walk
Looking for more information?
Visit us directly at our address or contact us by email or phone