Oral surgery
Fully equipped surgery rooms under the professional guidance of an oral surgery specialist with over twenty years of experience.
Having problems? Do you need an oral surgeon?
We are proud to present two fully equipped surgical rooms in our dental center under the professional guidance of two oral surgery specialists with over twenty years of experience. Surrender to the hands of leading oral surgeons in Zagreb and resolve the most complicated procedures without fear of pain and possible complications.
We cover all domains under oral surgery – from extraction of wisdom teeth, inflamed teeth, extraction cleans with necessary PhD analysis, apicotomy to large bone augmentations, leveling of the withers and necessary surgical preparations for implant placement.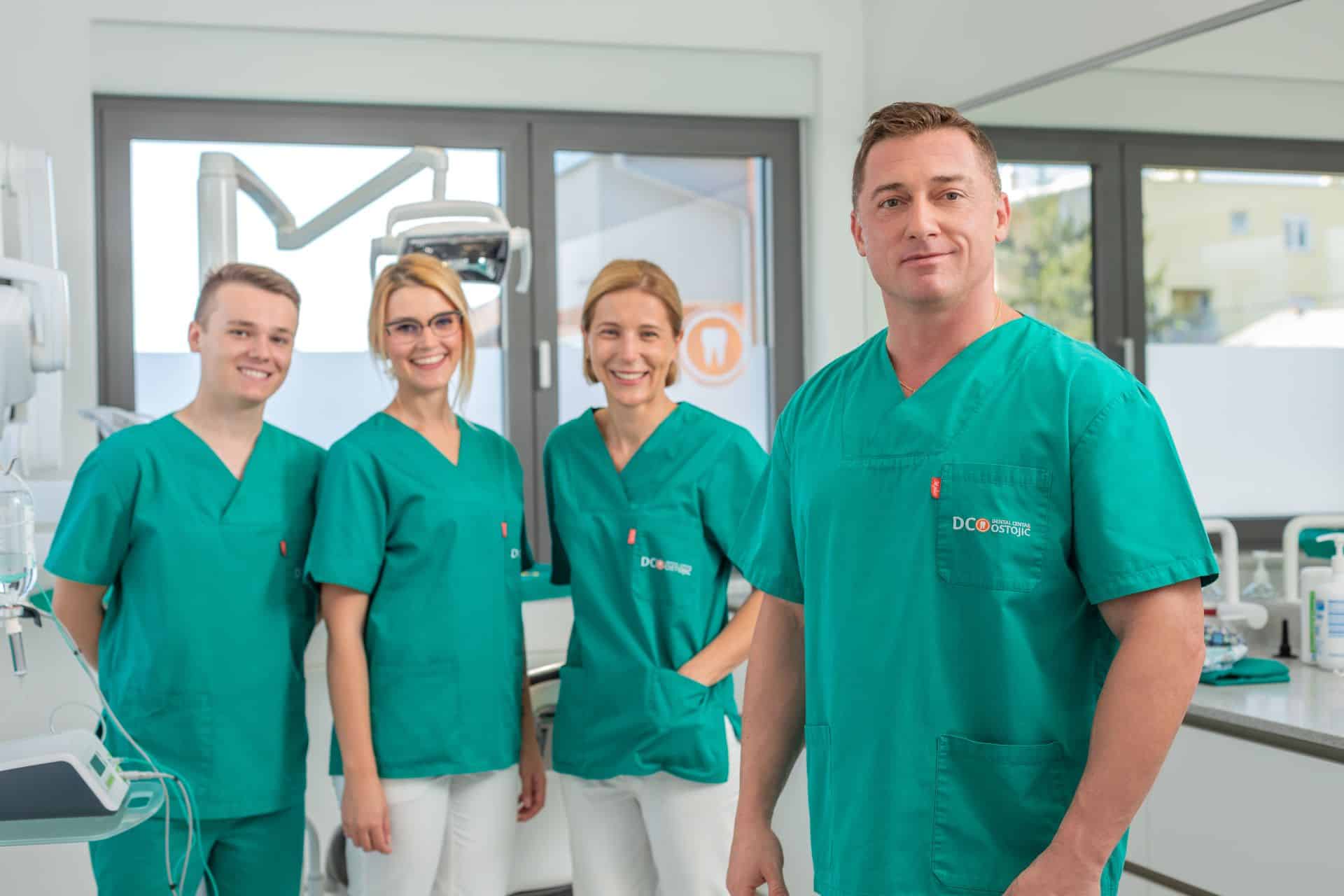 What is Oral Surgery?
Oral surgery is a branch of dentistry concerned with various surgical procedures in the oral cavity area. The biggest and most frequent procedures in oral surgery are actually tooth extractions, whether they are simple extractions, complicated extractions or alveotomy. The procedures that follow, in order of frequency, are apicoectomy, oral cyst removal, sinus lift, implant insertion, ridge modelling and levelling, papilloma, fibroma and mucocele removal and other necessary surgical procedures. .
Looking for more information?
Visit us directly at our address or contact us by email or phone