Apicoectomy – apex removal
Save the tooth before losing it due to inflammation of the apex
The diagnosis of granuloma at the tip of the root of the tooth can be a big shock to any patient, but with this procedure in just ten minutes, you eliminate the possibility of its spread and the spread of the infection.
If you notice a thickening on your gums or a swelling protruding from the outside, and if pus is squeezed out of such a protrusion, you may have a granule at the root of the tooth, and that an apicotomy procedure is required. We advise you to contact our expert guidance as soon as possible to preserve your tooth.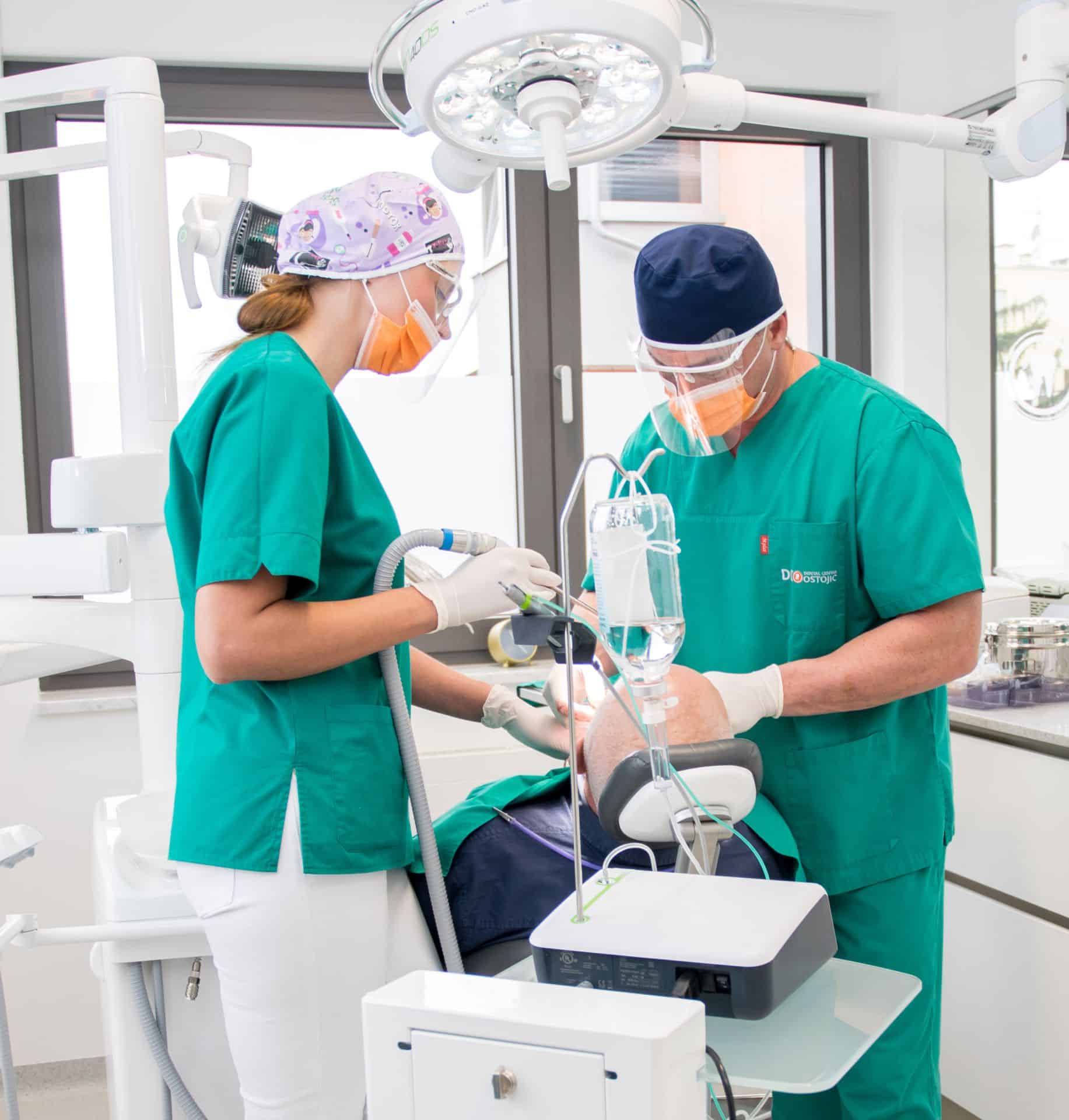 Apicoectomy
Apicoectomy is the removal of the apex of the root of the tooth which is in chronic inflammation and cannot be healed by a root canal treatment. The procedure is quick, painless and in merely ten minutes through the gum, the inflammatory process is removed, thereby saving the tooth from the expansion of the process which could cause tooth loss over the course of time.
360° virtual tour
Visit our clinic with a virtual walk
Looking for more information?
Visit us directly at our address or contact us by email or phone