Smile Correction – Gummy smile
If you are dissatisfied with the aesthetic appearance of prolonged gums, today it is easy to solve the problem quickly and painlessly with the help of modern technology!
Solve your Gummy smile mater in minutes!
If your gums are distinctly visible, the crown of the tooth is shorter because the height of the gums covers it a lot and gives the impression of "baby teeth", we are talking about Gummy Smile.
If a person is dissatisfied with the aesthetic appearance of prolonged gums, today it can easily be fixed!
A laser is used to extend the clinical crowns of the tooth, which removes excess gingiva and forms the correct shape of the dental arch. Teeth immediately take on a longer and more beautiful shape, and patients get the desired and long-awaited aesthetic within 20 minutes.
The visibility of gums in a smile is allowed up to 2 mm, but if it exceeds that line limit, the complete appearance of the gum is disturbed.
There are several possible causes of Gummy Smile:
• excessive development of the upper jaw,
• short upper lip,
• excessive mobility of the upper lip,
• abrasion (excessive wear) and
• tooth elongation (excessive sprouting).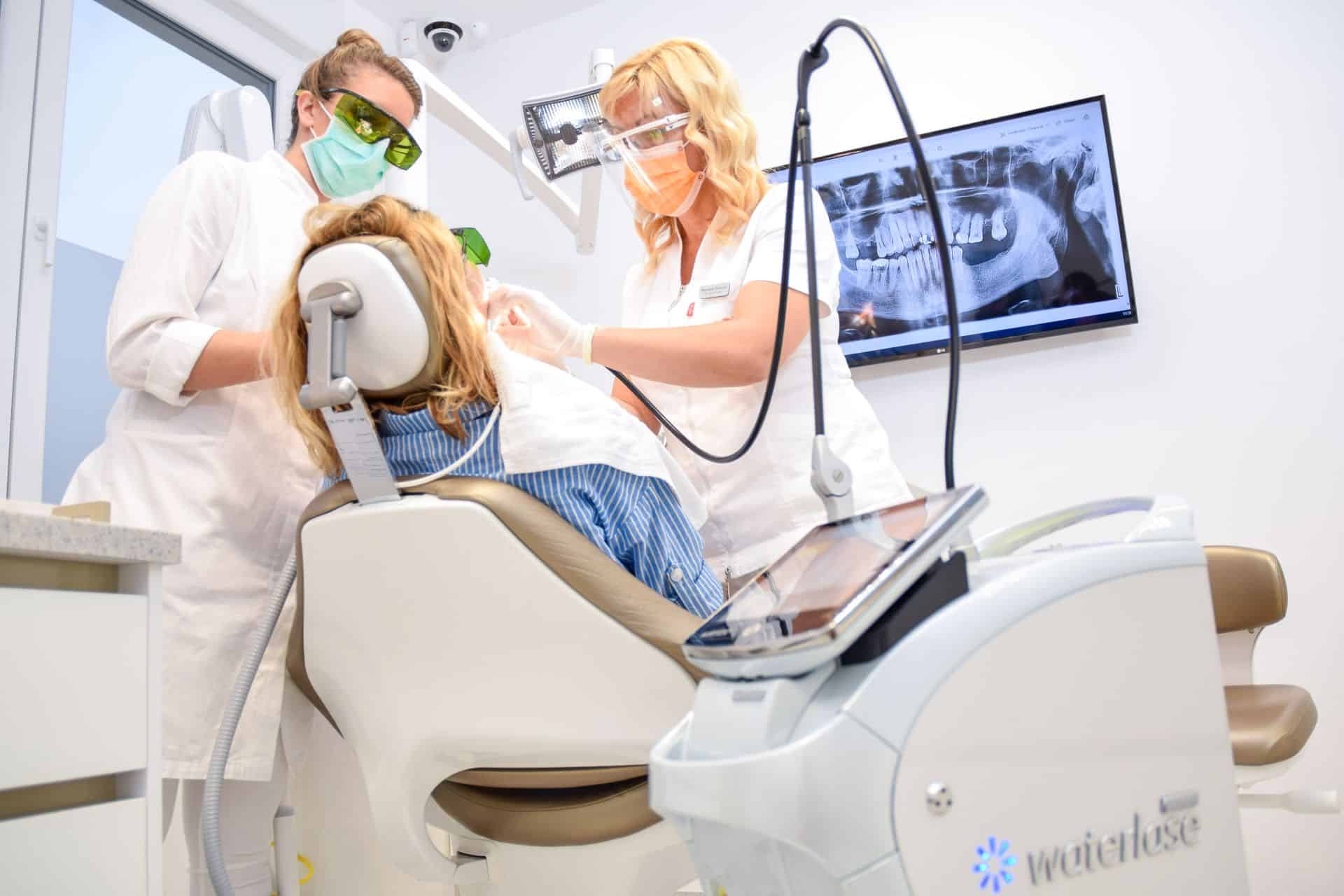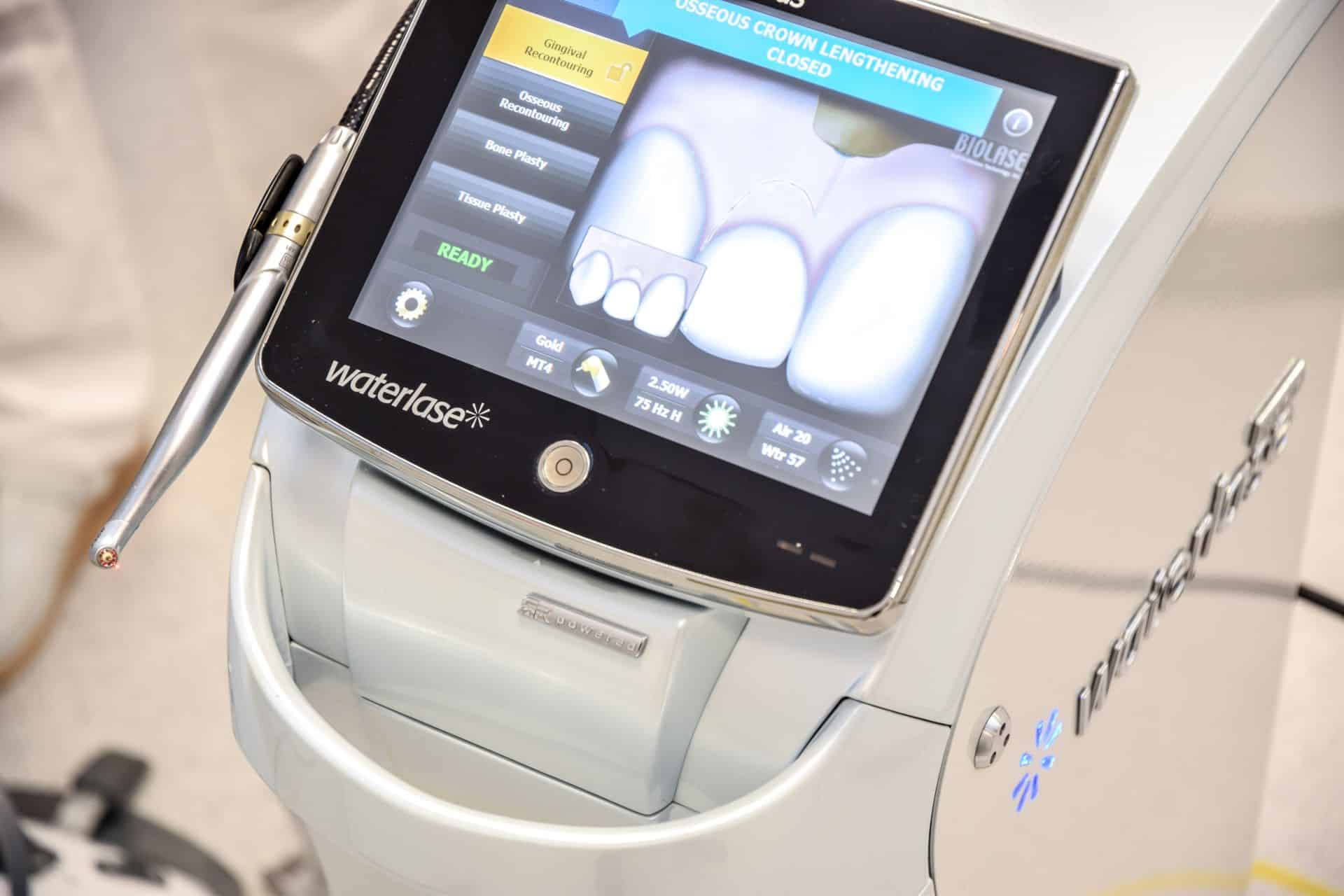 At the Dental Center Ostojić, Gummy Smile is solved by using a laser to remove excess gums and lengthen the clinical crown of each disputed tooth.
Gum lifting is one method by which we can correct the visibility of gums in a smile. Other methods are classic surgical – periodontal therapies (gingivectomy, gingivoplasty, osteotomy, osteoplasty).
The teeth are visually enlarged and the gum line is lifted which contributes to better aesthetics.
After healing, the teeth can be supplemented or flakes or crowns can be placed on existing teeth to achieve the much-desired wide smile and superior aesthetics.
There are other methods of solving Gummy Smile's problem. This includes orthodontic therapy that is longer lasting or enlargement of the upper lip by botox or dermal fillers.
If you would like to resolve this anomaly of your gums, please contact us with confidence and look in the gallery for a series of successfully resolved cases done at our Dental Center!
360° virtual tour
Visit our clinic with a virtual walk
Looking for more information?
Visit us directly at our address or contact us by mail or phone