All on 6
Najbolje moguće fiksno rješenje za bezube čeljusti na tržištu
More supports – better statics. This is the rule in physics, i.e., construction, therefore it could be applied to our field as well. The ALL-ON-6 method is a method of inserting six vertical implants along the entire jaw, with or without a sinus lift, on which a fixed composite denture or a ceramic bridge is then positioned, all in one block or piece. Excellent statics, flawless aesthetics and perfect stability. This concept of a full implant-prosthetic jaw rehabilitation, as opposed to ALL-ON-4, sometimes requires lifting one or both sinuses, while sometimes it also requires additional bone augmentations so, besides a larger amount of implants, additional surgical procedures increase its price and thus make it a more expensive solution. We use Astra Tech or Implant Direct implants with a lifelong guarantee for the ALL-ON-6 method. If the patient wants a fixed solution, but has no bones in the frontal part, making the ALL-ON-4 method impossible to use, while in the lateral parts he has bones or the bone can be reconstructed by a sinus lift and bone augmentations, this method is the correct solution, but we can also say that it's the only possible one as well.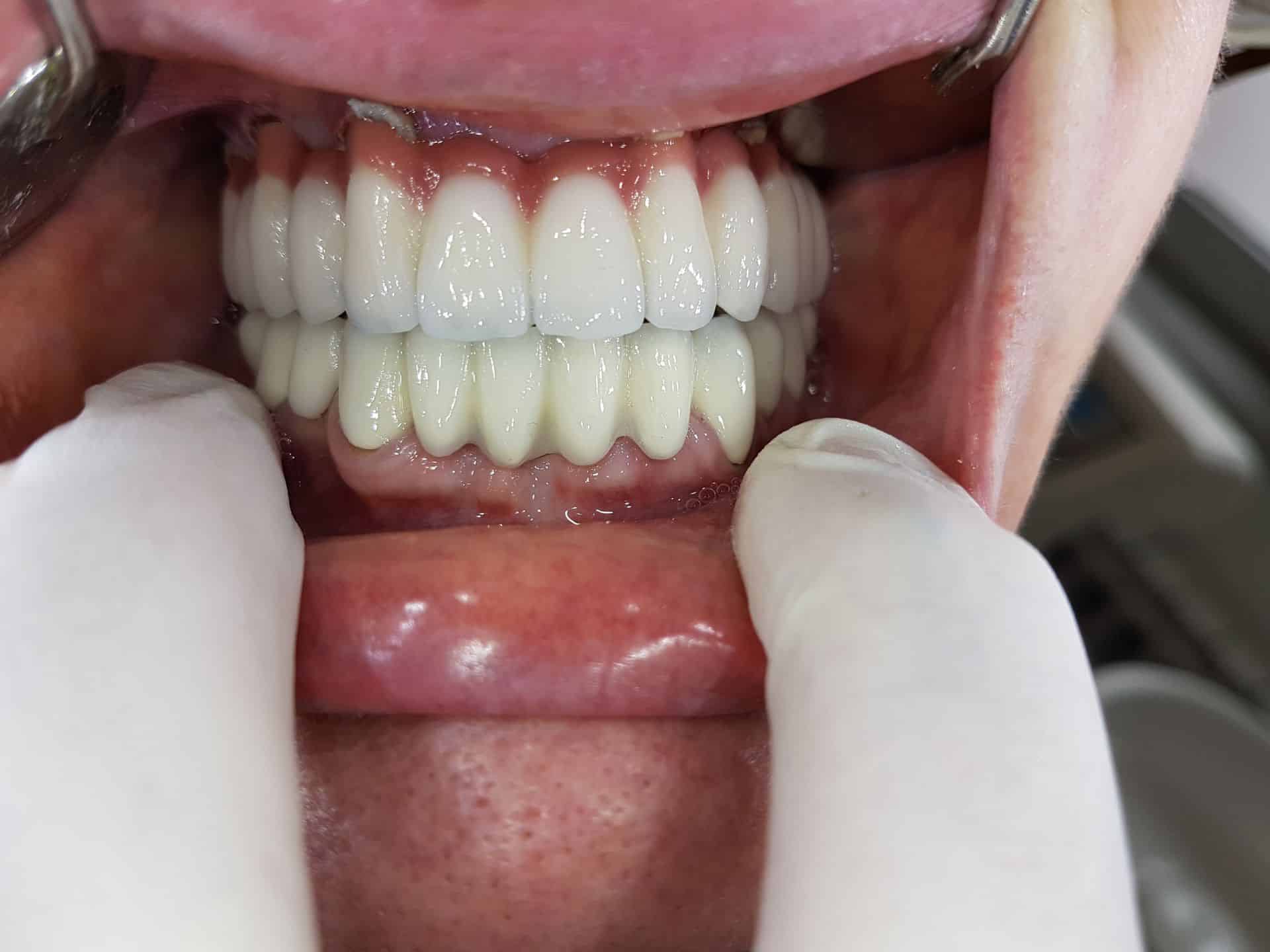 360° virtual tour
Visit our clinic with a virtual walk
Looking for more information?
Visit us directly at our address or contact us by email or phone